How Can Platform Lifts Help And Benefits You?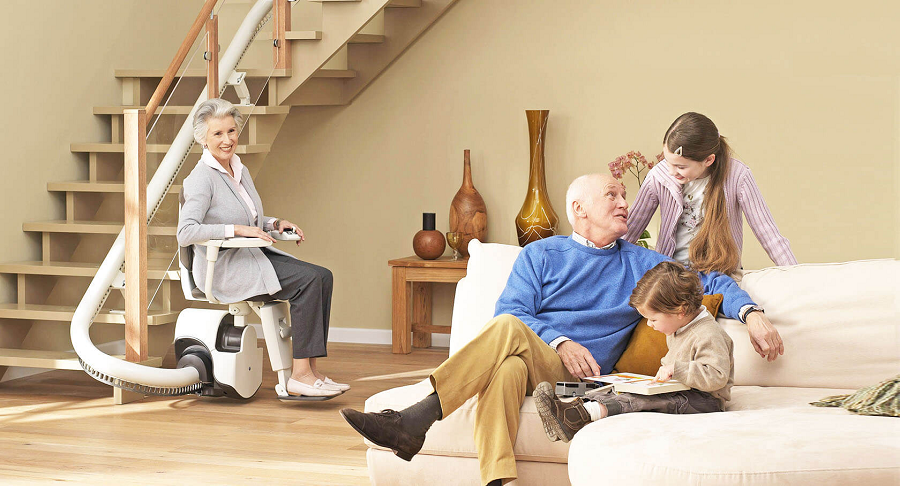 Platform lifts are installed to rise up or down the platform in the homes, hospital, and other sectors to enable independent moving for people and things. They are fitted both indoor and outdoor; also offer access to move, where passenger lifts cannot be used or installed. They are easy to install and can be a safer alternative for people who are suffering from injury, disability, and limited mobility. There are different types of platform lifts available including:-
These are a diagonal rail on the staircase that is installed to carry wheelchairs and other travel from ground level types of equipment to the upper level. These lifts can be easily installed anywhere due to the availability of different designs. They are normally installed in the straight or curved staircase with landings and turns.
Step lifts are placed by the side of the steps and help move and walk through space, leaving the stairs clear.
These are versatile and self-supporting structures that are fixed to the wall with the existing designs or aesthetics. The tube-like lift allows people to travel up and down using the vertical platform lifts.
Platform lifts can be used for various purposes improving accessibility and mobility. They are widely used to help aged people, physically disabled and injured one for mobility solutions. Also, they are beneficial to move heavy goods and merchandise through levels. They are cost-effective and safer mobility option with benefits including:-
Seniors and elders in your home may find it difficult and challenging to move upstairs and get dependent on the family members and friends. However, platform lifts can help them move independently and restores their restricted mobility.
They are highly safe and reliable options because they can certainly reduce the risk of injuries due to stairs and levels.
A platform lift can be an efficient and reliable option to more heavyweights with ease and speed.
As they protect users with the risk of injuries and accidents and provide safer options, people with limited mobility can help them move around in residence with confidence.