Precautions to Take in 2021 to Stay Safe from Coronavirus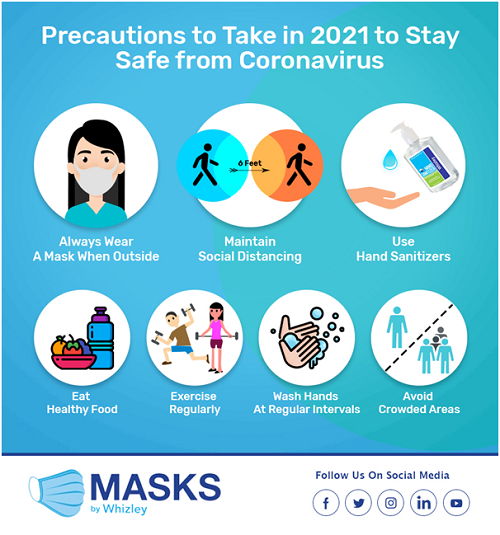 More than a year has passed since the deadly pandemic Covid-19 appeared in Wuhan and it has not yet shown any sign of slowing down. Like the rest of the world, the United States has struggled a lot to deal with this global pandemic. Many medical experts believe that the Covid-19 virus is not going to leave us in 2021.
However, the end of 2020, has brought some good news as the US Govt has approved the emergency use for the first Covid-19 Vaccine by Pfizer and nearly 3 million vaccines are on its way to various hospitals and clinics of the country.
It is always wise to stay safe, so here is a list of precautions, you should continue in 2021 to stay safe from Coronavirus.
Always Wear a Mask When Outside
Maintain Social Distancing
Use Hand Sanitizers
Eat Healthy Food
Exercise Regularly
Wash Hands at Regular Intervals
Avoid Crowded Areas