Senior Exercise Tips and Benefits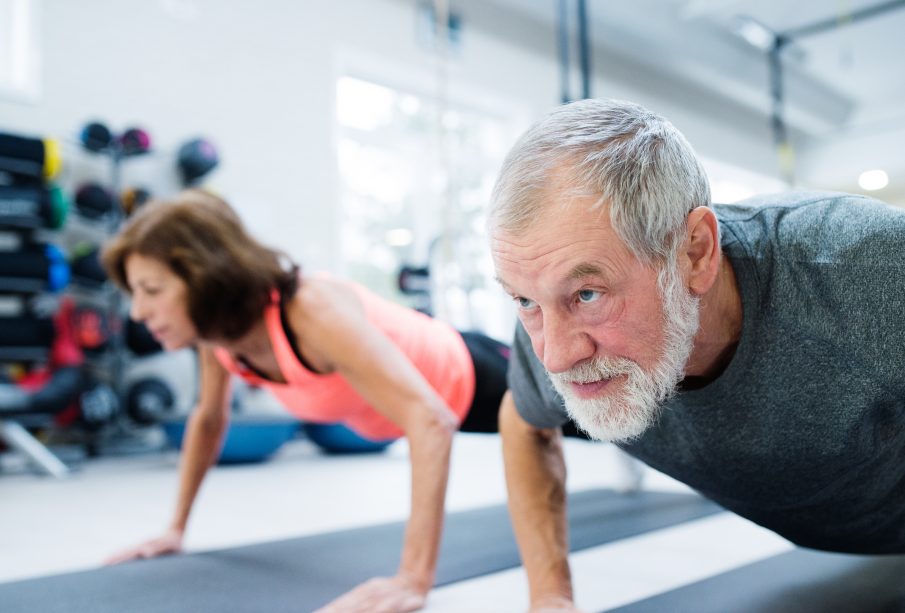 No matter what age you are, exercising proves to be beneficial. However, staying active can be more important and crucial at certain ages. As a senior, exercising could be one of the most valuable things you could do for improving your health — both physical and mental.
You may be asking: Okay, but what exercises should I do and what are the great results of working out? This article will go over a few simple exercises you can perform without any extra equipment to get you started and will highlight the rewards you will reap from them.
Walks
You may already take walks. A 15-minute walk around the neighborhood will get your legs moving and keep your aerobics going. As you progress, you can try adding more time in small increments. Walking can also be a rather relaxing experience, getting you outside so you can enjoy the sights and sounds of nature.
Wall Pushups
Stand 3 feet away from the wall and place your hands on the wall. Keep your legs a shoulder-length apart, be positioned straight, and lean forward then push back up off the wall. This maintains a strength within your arms and core. This simple exercise goes a long way.
Heel and Toe Raises
Sitting on a chair, raise your heels up while keeping your toes planted on the ground. You can also do this exercise in reverse, with your toes raised and your heels planted. You can also try this exercise from a standing position, using a chair or table for balance. This great exercise strengthens your lowers legs and upper calves.
Knee Lifts
This exercise also involves sitting on a chair. With your arms by your side, lift one of your knees/thighs up, and repeat back and forth between the two. This will keep your thighs and legs in shape.
As you complete these workouts regularly, you'll feel good that you took the time to stay active, and some benefits may result. Senior exercise improves balance, decreasing your chances of falling, and it also elevates your mood, keeping depression away. Physical activity enhances cognitive/brain functions, gives you more energy, and delays or prevents heart disease, diabetes, osteoporosis, and more illnesses. Staying active as a senior is a huge win.
If you or a loved one need assistance when it comes to exercising, senior home care services will be there to help. Griswold Home Care of Greater Orlando refers to many amazing caregivers who will support their patients/customers in all their medical and daily needs. The owners, Herm and Mary Carter Eick believe strongly that everyone in need deserves quality care in their own homes whenever possible as well as the utmost dignity and respect in the delivery of that care. If home care is what you've been looking for, Griswold Home Care may be the choice for you.