The Newest Way to Camouflage Stretch Marks and Scars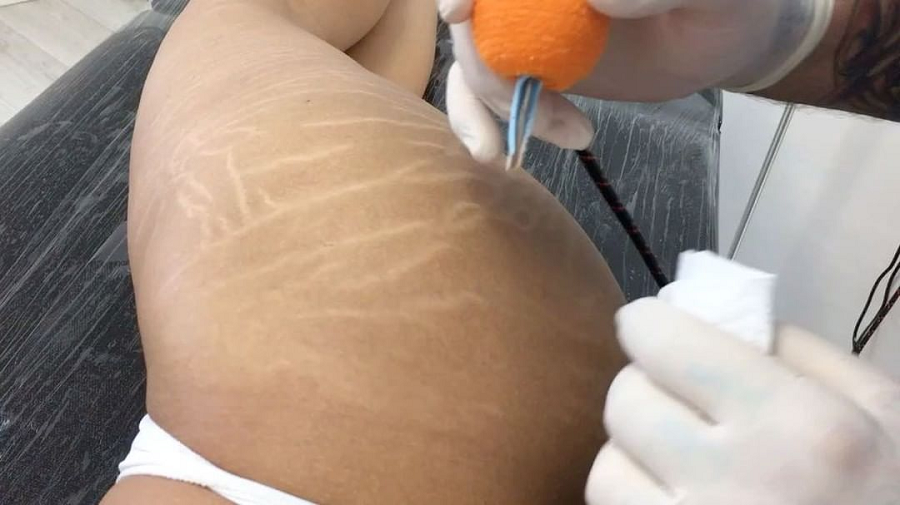 Medical camouflage to hide stretch marks and scars is a method of tattooing where the scars or marks are camouflaged using different flesh tone pigments. It has the purpose of disguising any area that is missing the color of the pigment.
A popular topic on social media
Currently, stretch mark tattoo camouflage is all the buzz on social media. Anyone who has significant stretch marks or any other scars of the skin will tell you that they are willing to try almost anything to hide the problem with their skin. This is especially true if they believe that this is a quick fix and not just one of the other many failed attempts to improve their skin appearance.
Help your clients
If you are a person that does tattooing and have clients asking for treatment, is dependent on the following:
Type of scar or stretch mark
Color of scar
Age of the problem
For example, camouflage using skin tone tattoo ink, the marks or scar needs to be lighter than the skin surrounding it, but red stretch marks are also ok. If the scars are darker than the surrounding skin, there can still be benefits from enlightening treatment with needling using serums that will slowly soften then lightening the scar tissue. Also using dry tattooing can be helpful. This inserting of a color-matched skin tone ink that matches goes a long way to help hide any unwanted scarring and it is not affected by exposure to the sun and can actually last for up to 10 years.
Upcoming training
Ink Illusions currently offers UK accredited training in stretch mark tattoo camouflage training. They reveal techniques and tools to get amazing results for their clients. They are holding training during the 2020 summer with dates to be confirmed after lockdown is over. The next courses will be held in Soho Central London.